5 surprising ways to move around in Los Cabos
Los Cabos is one of the most loved and honored cities in Mexico. 5 surprising ways to move around in Los Cabos
It is located on the tip of the Baja California Sur peninsula and is known for being a true paradise. 
It has fantastic desert landscapes and beaches.
It is known as the land between two seas since, in this place, the Sea of Cortez and the Pacific Ocean collide.
Here, you can appreciate the difference between these two different but both beautiful ecosystems. 
The incredible development of this city achieved that hundreds of people from all over the world visit it yearly.
Even more so because today it has some of the most luxurious resorts in the world, a first-class marina, and the largest fishing tournament in the world.
If you plan on visiting this fantastic city on your next vacation, you should check out these five surprising ways to get around in Los Cabos: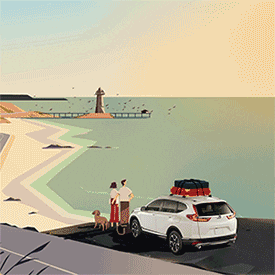 Car Rental
The best way to get around in Los Cabos is definitely to rent a car.
There are many agencies where you can reserve the perfect vehicle for your stay in the city, whether it is a small car or a large car.
You will find what you need to manage your own time and move around the city and its surroundings.
Buses
Travel by bus is another convenient way to go, especially for long distances like from Cabo San Lucas to San Jose del Cabo, or to transfer to some beaches and resorts.
Several bus lines run from time to time, so the important thing here will be to keep an eye on the schedule before you leave and always bring cash!
Taxis
To make a transfer to a specific place, you can use a cab.
You can find vans or smaller vehicles that will take you quickly to your destination. 
This transportation service is a bit more expensive. However, it is useful.
Uber
We all know that this App has arrived to save our lives.
Uber's trips are very convenient, especially if you want to enjoy the nightlife of Los Cabos and don't want to take a car or wait for a taxi to arrive. 
Plus, you can link your card to your account, and you won't have to worry about a lack of cash!
Bicycle
If you want something much more ecological and fun, you can choose to tour the city by bike. 
By riding your bike, you can appreciate the city's landscapes more closely, feel the breeze of the Sea of Cortez, and even get a perfect tan. 
Do you dare to try this experience?
With these travel tips, you now know five surprising ways to get around Los Cabos.
Now all you have to do is choose the one that is best for you and live a dream experience!