Best Micheladas to cure your hangover in Vallarta
Mexico is one of the destinations in the world, praised for its creativity and gastronomic delights.
In any city of the country, you can find dishes that have delighted hundreds of palates, even with their simplicity.
And we have to accept it, the ingredients and spices used in Mexican cuisine have made a difference in every taste.
One of the most popular foods on Mexico's beaches is seafood, and thanks to its freshness and seasoning, it has become a perfect combination on hot, sunny days. 
Drinks have also had a significant impact on Mexican gastronomy, and there is one in particular that has stolen the hearts of nationals and internationals, the famous Michelada.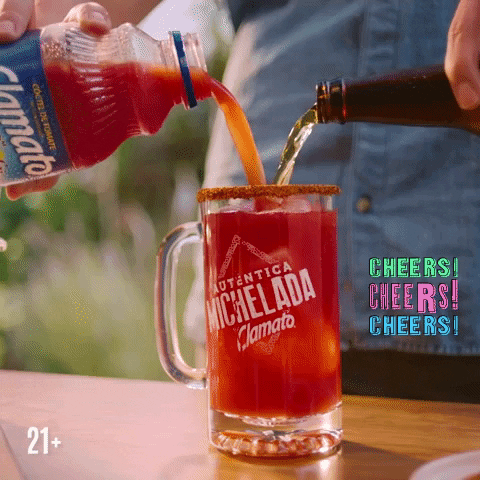 What is the Michelada?
It is one of the most popular drinks in Mexico.
It contains a mixture of beer with different types of spicy sauces, tomato juice, and lemon. And best of all, in Mexico, it is taken as a cure for a hangover.
However, it doesn't just cure a hangover. It's also perfect for cooling off on a beach day. 
If you're on vacation in Puerto Vallarta Mexico and you're looking for the best micheladas to cure a hangover, check out this list of the best places to find them: 
Modelorama 
It is one of the best discoveries by locals and foreigners.
Going up to Conchas Chinas beach, you will find a Modelorama (a supermarket of beers), in this place they prepare the famous micheladas, accompanied by shrimp, peanuts, mango, cucumber, among others. 
It is a delicious discovery that deserves to be tasted by your palate!
Cervecería Chapultepec
Cervecería Chapultepec has become a beloved chain in Mexico, selling dishes at the same price.
However, one of the most popular drinks at the Puerto Vallarta branch is Micheladas. 
Enjoy a fresh combination with your favorite beer and a shrimp accompaniment. It is simply delicious! 
El camarón express
In the hotel zone of Puerto Vallarta, you can find this small restaurant called "El camarón express."
Their specialty is seafood dishes that include shrimp, and of course, a delicious michelada to accompany your meal! 
8 Tostadas
8 Tostadas seafood is a must in Puerto Vallarta.
They have several branches, and in all of them, you can find fresh seafood dishes and very delicious traditional combinations. 
The Michelada of this restaurant will make you want to order double. It's truly worth it!
Playa Los Muertos
Playa Los Muertos is one of the most popular beaches in Puerto Vallarta.
It is located south of the Malecón and is perfect for relaxing without having to carry food. Why?
Because you will find more than one street vendor who will delight you with delicious dishes, including the delightful micheladas.
And best of all, at a super affordable price!
So if you had a fantastic night out in the city, now you know which are the best micheladas to cure your hangover in Vallarta.
There will be no more excuses not to drink!