Spring Break 2020: 20 Reasons Why Cabo is The Ultimate Spring Break Destination
Los Cabos is the perfect destination for the 2020 Spring Break season! Spring Break 2020: 20 Reasons Why Cabo is The Ultimate Spring Break Destination
It has all the elements that are needed for a good time like world-class spas, laid back beaches, fantastic food, and an extravagant nightlife!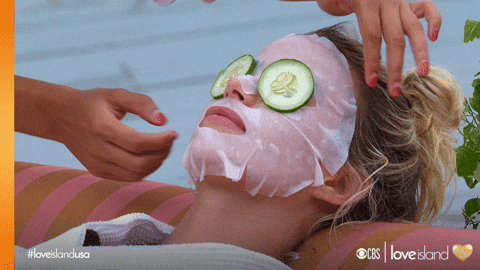 Because this year is special, we are giving you 20 reasons why you should visit Cabo for the 2020 Spring Break.
The beaches
The surrounding bodies of water make Los Cabos an abundant place of beautiful beaches.
With the pacific ocean to the west and the sea of Cortés to the east, tourists can expect to soak up the Mexican sun on fun-filled or relaxing beach days. 
Big tourist boom → Meet new friends from all across the world
Tourism is continuously rising in Los Cabos, in 2017, it was recorded during easter holiday that hotels were at a 100% in occupancy level.
This means that 2020 should be a better and improved version of Cabo, which is why you should book your hotel rooms ASAP!
Los Cabos is ready to host another epic yearly Spring Break. 
Here you will meet endless amounts of people from all over the world!
If you are looking to meet a new friend or a new fun lover, make sure to come to Los Cabos for a blast of good fun, good people, and good drinks.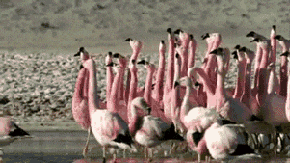 The all-inclusive resorts
The benefits of an all-inclusive resort during the spring break season are endless.
It's the best way to facilitate your food consumption around so much drinking.
All-inclusive resorts are the way to go because you won't have to carry around money, and by the end, you might have saved more money than if you went out to eat 3 times a day. 
But don't fool yourself a big reason on why you want to pick an all-inclusive resort is to binge drink and party as much as possible! 
Spring Break brings top DJs and artists to Cabo San Lucas for some of the best performances. 
This year Cabo will host a handful of celebrity DJs and performers for an epic 2020 Spring Break!
Come check out the Cabo Spring Break lineup with big names like Rick Ross, NGHTMRE, Troyboi, Waka Flocka Flame, Fisher, and many more!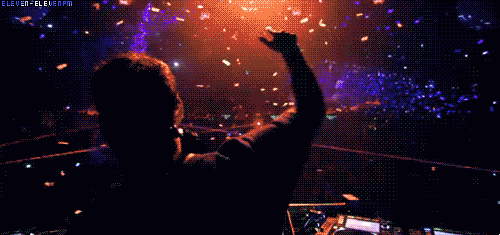 You work too much! 
You deserve a break! Get out of your daily routine and get your Spring Break on!
Check out the natural scenery!
Get ready to be mesmerized at the beautiful Cabo sunsets by the beach!
These natural spectacles are what makes Cabo such a tourist magnet.
The alluring tropical, sunny, and sandy settings make a great combination with the resort's drinking services. Let the beautiful skyline colors take your breath away! 
Crazy nightlife
For the ones who are looking to get down and party your butts off, Cabo's world-famous nightlife is waiting for you!
You can call the nightlife in Cabo a million things, but boring is not one of them.
Party on the beach under the Mexican sky where tequila and good times are abundant beyond measure! 
We recommend you to check out some of the most cherished night club venues like Coco Bongo, Mandala, El Squid Roe, Kitty, La Vaquita and Abolengo. 
San Jose Art Walk
A fun and relaxing experience that doesn't involve heavy amounts of drinking are the San Jose Art Walk.
Here you can learn a bit more about the culture in Los Cabos.
Every Thursday the walk takes tourists and locals through the hotel area all the way to the historical center of the city, 
Swim with Sharks
This is a once in a lifetime experience.
In Cabo, you can experience the emotion and adrenaline spike of swimming and diving along with sharks.
Shark tours are always available, where you can get up close with blue sharks, silky sharks, hammerheads, and other incredible marine animals.
If you are too frightened by sharks, other private diving and snorkeling options will be available!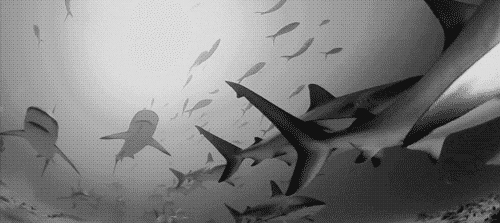 It's very safe
There is a reason why Mexico remains a top tourist destination.
The U.S. State Department categorized Mexico with a level 2 travel advisory, this is the same travel advisory for countries like Germany, France, the United Kingdom, and Italy. 
The states of Baja California Sur and Quintana Roo are states where Spring Break goes down, and both of these states are considered very safe.
Within Baja California and Quintana Roo are the following Spring Break destinations: Cancun, Cozumel, Playa del Carmen, Tulum, Riviera Maya, Cabo San Lucas, and San Jose del Cabo. 
Mexico is a friendly country with friendly people, come and witness the authentic Mexican hospitality. 
The sexy spring breakers
Let us point out the elephant in the room, everyone loves Spring Break because it's the one time of the year when you can binge drink, see cute boys and girls in sexy bikinis.
Boys and Girls from all over the world visit Mexico during the Spring Break season.
Los Cabos is where you will have the wildest and sexiest party experience you will ever witness.
Take body shots on a sexy belly button or down shots with your best friend, Cabo is known for attracting the best looking people from around the world. 
If you are looking for wild wet t-shirt contests in Cabo, La Vaquita is the place to visit!
We also recommend other nightclubs like Abolengo, Kitty, and Mandala. Come see what real partying looks like!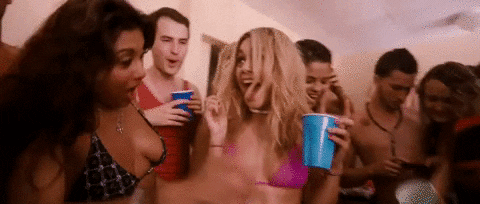 Incredibly perfect weather
Los Cabos has what 99.9% of people would consider perfect weather!
With an average of 330 sunny days a year, its safe to say that it's always sunny in Cabo, so come and soak up the sunny Cabo vibes.
You can bet on the fact that it's always sunny in Los Cabos during Spring Break! 
Incredible Golf Courses
If you want to get a little competitive during Spring Break, you can compete with your homies or homiettes; you can do a beer-chugging contest. LOL
But in all seriousness, if what you are looking for is taking a break from drinking, Los Cabos has some fantastic golf courses.
Cabo is known for having some incredible golf courses with all kinds of mixtures of terrain along the pacific coast.
What more could a golfer ask for!?
Easy Access for Americans
Americans need to witness the greatness of the Mexican beaches.
The state of Baja is where Mexico shows its best, many Americans consider it paradise, with first-world amenities and a warm community of locals. 
There are countless flights to Cabo, so make sure to book your trip ASAP! 
World-class spas
For the ladies and gents that want to get pampered, Los Cabos provides world-class spas!
Tourists can experience pure indulgence at a cheaper price than back home. 
When you land in Cabo, make sure to book your spa sesh for your last day, this way, you will leave your vacations feeling relaxed and refreshed.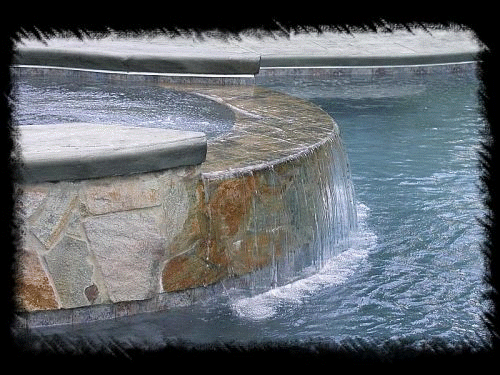 Tacos
One of Mexico's greatest accomplishments is the phenomenal food!
Mexico's cuisine is ranked among the best in the world, for the different natural and authentic ingredients that are used to make such delicious delicacies.
Tacos are the most recognized Mexican dish, and they have been adapted to the many different cultures, like hard shell tacos from Taco Bell. LMAO 
Come try real authentic Tacos! 
Cabo also has many elegant dining options with delicious gourmet dishes that will leave you in awe. 
Whale Watching
Whale watching season lands right on the Spring Break dates.
It's an extraordinary experience to watch these huge animals swim and jump in the pacific ocean waters.
Humpback whales come to the beautiful waters around Los Cabos to breed yearly, and tourists get to witness this one of a kind nature exhibition.
Fishing
If you are a fisherman, you are going to be impressed by the quality of fish you can catch in the pacific waters of Los Cabos.
Known as the Striped Marlin Capital of the World, these waters will change the way you see the sport of fishing.
With just about every big-name fish you can think of, there is no such thing as a slow fishing season in Cabo. 
The Locals
The locals in Los Cabos are honest, loyal, and warm people who always welcome tourists to their hometown.
If you want to see a different side of Mexico, other than the resorts and endless tequila, talk to the locals.
They'd be happy to recommend the best seafood restaurants and Mexican street food spots. 
The Classic Mexican Charm
México is as authentic as it gets, the Mexican charm that people love comes with the culture.
The combination of good vibes, good food, and timeless architecture is what makes Cabo a hot spot tourist destination.
Downtown Cabo has many old fashioned shops where you can find all kinds of authentic Mexican decorations and gifts to take back as a memory of your time in Cabo.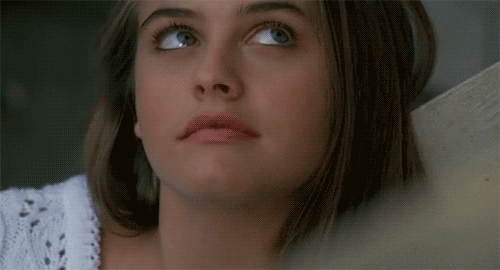 Now you have 20 reasons why you need to come to the Spring Break blowout!
Here you will find the craziest times in your beautiful existence, so give yourself the gift of this extravagant experience.