Riviera Maya road trip you must do once in your life
The Riviera Maya is an extension of the Mexican Caribbean coast and it is well known for being a paradise. Riviera Maya road trip you must do once in your life.
Here you can find jungles, white sandy beaches, crystal clear waters, natural formations, and cenotes. 
Making a road trip is the perfect way to admire all the beauties of the Caribbean.
You will find the perfect spots to stop and discover everything you need to know about the Riviera Maya.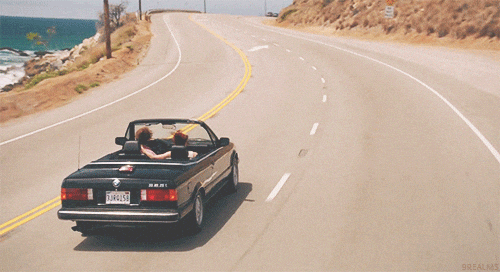 After making this trip along the Riviera Maya, you'll understand why it's one of the most sought tropical beach destinations on the planet.
Check this Riviera Maya road trip you must do once in your life:
Stop 1: Puerto Morelos
The first stop is in a paradisiacal village. In this fishing village, they prepare the best dishes and seafood, so you will be able to delight yourself with unique and fresh recipes.
One of its main attractions is the coral reef, one of the most spectacular of the Caribbean that you will be able to appreciate in its crystalline waters. 
An old lighthouse, a botanical garden, and some cenotes will be the protagonists of your visit to Puerto Morelos.
Stop 2: Punta Maroma
This beach is known as one of the most beautiful beaches of the Riviera Maya.
Also, it has been chosen several times among the best beaches in the world. 
The access to Punta Maroma beach is not public, but you can get a day pass for one of the beach clubs located there to get in.
Believe us when we tell you, admire a sunset from here it's something special.
Stop 3: Playa del Carmen
Playa del Carmen is undoubtedly one of the favorite destinations for international tourists.
Of course, there are hundreds of things to do here.
From enjoying an afternoon in a hammock observing the immensity of the Caribbean Sea, enjoy international cuisines in one of the restaurants if the 5th avenue, or visit a natural park where you can live a day full of fun.
One of the highlights of the city is the nightlife in Playa del Carmen. 
This will be one of the most fun tour stops for you as nightclubs like Palazzo and Santito Tun Tun, will take your breath away. 

Stop 4: Xpu- Ha Beach
Whether you travel alone, with friends or with your family, Xpu-Ha beach is a quiet and relaxing destination to enjoy nature and sunny beach days.
You can spend the morning sunbathing while observing the crystal clear water and walking on the soft white sand. 
Stop 5: Akumal 
If one of your dreams consists in swimming with sea turtles, you must make a stop at Akumal. 
This coastal resort has a coral reef with abundant marine life, where you can swim with marine turtles.
You can also visit the Yal Ku Lagoon, practice ecotourism and take a walk through the town of Akumal – a Wonder of the world!
Stop 6: Playa Paraiso, Tulum
One of the beach lover's favorites. Playa Paraiso is located at the heart of the Riviera Maya, framed between the ruins of Tulum. 
Here you can admire the different shades of the Caribbean Sea, snorkel, dive among canyons and relax under a palapa to take a sunbathe. 
You will be able to watch natural views in all their splendor!
Stop 7: Sian Ka'an
The last stop on our road trip is at one of the largest coastal ecosystem reserves in the Riviera Maya.
Sian Ka'an includes beaches, dunes, cenotes, coral reefs, and tropical jungle where you can find hundreds of animal species. 
Sian Ka'an is a real natural wonder in front of your eyes. 
Each of the stops on this trip will give you with experiences you never imagined before.
So you must take the time to get to know each of them and experience the beauty of the Riviera Maya.