How to ask for a kiss in 5 different languages
You must know that Cancun, Playa del Carmen and Puerto Vallarta are visited by tourists from around the World. So if you're spending your Easter Holidays in one of these destinations and you meet an incredibly handsome man that interests you, this guide on how to ask for a kiss in different languages will help you!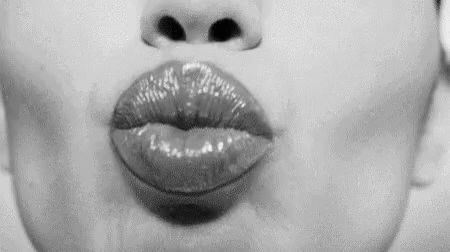 French:
Uh la la!  Let's start with the guys who speak the language of love! These guys are famous for being the sweetest and most affectionate. It is not for nothing that there is a kind of kiss called «French kiss», which is basically a long, deep and very passionate tongue kiss.
Now all that you have to do is go out, find a nice French man and say, «Embrassez-moi s'il te plaît?
Portuguese:
Well, at this point I will talk about Brazilians!!! I have discovered that these guys are super passionate and their kisses are unique and sensual…  I swear you will not regret to kiss a hot Brazilian guy! They are very daring and full of energy.
Once in a club I met a very handsome Brazilian and I challenged him to take a shot of tequila, he was very sure and agreed but his condition was «Si eu ganhar, você me dá um beijo» and I swear I did not lose on purpose.
German:
Personally I think Germans are really really hot guys… I love their style and how open-minded they are. Also they LOVE Mexican women!!! I've actually met several Germans who have confirmed this.
Ok, now that you caught me I must confess that I have kissed a German guy too! All I can say is that I will remember that kiss forever! I was at the Pool Party at Mandala Beach and after a while,  he approached me and said "Darf ich dich küssen?" Obviously I didn't understand him, but said yes… After he kissed me, I finally knew what he had told me.
Inglés:
I'm going to tell you about the guys from… ENGLAND! Who doesn't love that accent?
Englishmen are the most gentlemen in the world, although a little cold; but that disappears after the first kiss. The kisses of these guys are super cute and quiet. They are zero risky so if you really want a kiss by a British guy, you must do half of the job by approaching him and if he likes you be ready to hear «Can I have a kiss, please ?» (Read it with English accent). The right answer is YES!
Spanish:
Uy uy uy, I could not leave out the kiss with a MEXICAN! The Mexicans are the funniest of all and you will always have a great time with them. The truth is that getting a kiss from a Mexican is very simple, because they are very friendly -I believe that Tequila is the cause of this charismatic personality-, so the most likely is that he'll come up to you and say something like: «¿Unos becerros o qué?» Or he will just go and kiss you.
I am sure that during this Easter holidays you will meet guys from all nationalities, but now you know which ones are the best kissers… so get ready to be a sinner!